Getting started in your IT career can be extremely hard, especially if you have no idea which IT field you want to begin your IT journey in or are new to the IT sector. But don't fret, we're here to help get you started on the right path.
Throughout this article, we look at 10 ways to help you get started in an IT job with advice on how to be fully prepared to take on the IT industry.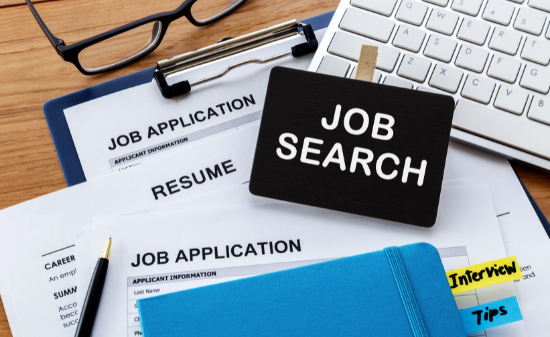 1. Research IT roles and positions
The IT industry is a wide job sector and there are several different avenues that you could take to start your IT career journey. Due to there being several areas of IT that you could begin your IT career in, it is extremely important that you research the different roles and positions within the sector. By researching the different roles within IT, it not only helps you to find the area that is most appealing to you and your ambitions, but it is also a useful method to help you see which role aligns with your current IT skillset. Researching IT roles and positions also allows you to see what skills you could improve or learn for specific fields that you would potentially want to explore. Ultimately, you want to ensure you research IT roles and positions so that the IT role you enter is one you truly want to pursue so you do not regret your decision, time, or energy down the line.
2. Set your IT job expectations
If you are just beginning your IT career journey, you may not possess the greatest IT experience or skillset, therefore it is important to ensure that your expectations are set to an achievable goal when looking at your career ambitions. If you have a lack of IT experience or IT skillset, it could be worth noting that you would be starting in a lower role than you originally expected, and that's okay. If starting in a lower role, you need to be prepared to work your way up in your IT career and through this method you not only improve your IT experience but also reap the benefits of salary increases as you improve and develop professionally.
If you are struggling to find an IT job that you want, it could be an opportunity to reset your expectations. We're not saying to undervalue your skills or experience but to find a new IT role that would help you utilise your strengths of what you current possess.
3. Enhance your current IT skillset
It is never a bad idea to continue improving your current IT skillset. Not only does it show your passion for development, but it shows you are dedicated to being the best version of yourself. Enhancing your current IT skillset can make you more appealing to employers and help give you an advantage over other candidates. It is important to consider improving both your soft and hard skills that could be used in IT roles, these could be communication, leadership skills, programming languages, or data analytics, etc.
If you have your sights set on a particular IT sector that your current skillset doesn't align with, this is a great opportunity to find out what necessary skills you would need and either improve your current skillset or to learn a new skill.
4. Gain IT experience
If you currently lack the advantage of real-life IT job role experience, there are several alternative ways that you can make up this loss and gain insight into the IT industry and implement this knowledge into the role you are applying for. Different experience avenues that you could undertake include apprenticeships, internships, volunteering, work placements, etc. All these different routes could allow you access to hands-on IT experience and knowledge that could help boost your skills to impress potential IT employers as well as give you a taste of the IT industry.
If you want to learn more about these alternative routes that can help you gain hands-on IT experience, read our guide here.
5. Find your ideal work environment
With many employers moving online for work due to the Covid-19 pandemic, employees now have the freedom of choosing to work remotely/hybrid compared to the standard in office style, so finding your ideal work environment is crucial to getting started in your IT career. Evaluating your personal needs for flexibility within a role, whether you have commitments, live a distance away, or prefer a mixed approach to a work routine, is important as it allows you to enjoy work in a comfortable manner that is suited to your lifestyle.
Some people have found that working from home/remotely a few days a week increases their work productivity as they have less office distractions and feel more relaxed. Ensuring you enjoy your work schedule can therefore also improve your work ethic, resulting in better work quality. So, find what works for you and find an IT job that suits your needs to get the best work outcomes.
6. Revamp your professional social networks
Ensuring your professional social networks, such as LinkedIn, are up to date regarding your work experience and skills is vital to ensuring the best version of your professional self is out there in the world of IT. Professional social networks are a great way to showcase your work experience, relevant knowledge as well as any skills you have learned along the way and feel could be extremely beneficial in an IT role. Your professional social networks can give you the opportunity to express opinions/join conversations on IT topics and help keep you informed about the latest IT industry news from other IT professionals.
7. Network with IT professionals
Now that you have your social networks up to date and looking fantastic, it is time to start networking with other IT professionals that can help you gain an insight and potentially experience within the IT industry. Networking is a great way to connect with the IT industry both virtually and physically, through networking events and online resources you can find out the latest IT trends, the newest IT job opportunities, and learn which skills are being recognised in the industry.
IT networking events provide a great opportunity for you to build relationships with potential IT employers by making an excellent first impression and hopefully getting your foot in the IT industry door. Ultimately, IT networking allows you to sell yourself at face value. So, get your name out there and network, network, network!
8. Connect with IT job sites
If you are struggling to find the IT job you have your heart set on or simply want to be alerted to new IT job opportunities when they become available, registering with a specialist IT job site such as ITjobs.co.uk is a great way to do this. IT job sites have access to roles that are potentially not visible to the public and this would give you a great advantage over other candidates. Another benefit of using an IT job site is that you can use the search function to look up keywords including skills or qualifications to find IT jobs that best fit your career ambitions or current skillset. Browsing the current in-demand positions and checking average salaries is also useful if you are not sure which roles to be looking at for your first IT job.
Many IT job sites also provide support and guidance throughout the job searching process, whether it is helping to find your dream job or helping prep for job interviews, they are there to help make the whole process easier for you.
9. Tailor your IT CV
It is important to make sure your IT CV is tailored for your desired IT job; this means including keywords and relevant experiences/examples that would stand out and gain IT employers' interest in offering you an interview. Ensuring you have the right keywords is a crucial step when building your IT CV as most companies will run your CV against the job application and if there is not enough connection between the two, your CV will be disregarded. Look over each IT job application carefully and tailor your CV for each job, the employer will be on the lookout for specific technical/soft skills and you can use your CV to highlight your strengths.
If you are finding it difficult to begin creating your IT CV, we have a useful guide to help you get started.
Want to make sure your IT CV is ready to send out? Why not use our FREE CV review tool.
10. Prepare for your IT job interview
Now that you have mastered your IT CV, found your perfect IT job, and finally received that nerve-wracking interview, it is time to start preparing. You can never be too prepared for an IT job interview, and if this is your first one, it can be an extremely daunting experience. Take some time ahead of the interview to research common IT job interview questions and practice sample answers to get some familiarity. Preparing sample answers also allows you to find the best method of ensuring your strengths and professional achievements are included within your answers to help highlight what you can bring to the role. Remember, employers love hearing examples of how you have used your strengths in real-life experiences so, include them. But most importantly, everyone gets nervous, so don't panic.
Not sure what area of IT you want to start your career journey in? Look around our IT job site to get a better idea of the different sectors you can explore here.